INFLATABLE PACKERS
| | | | |
| --- | --- | --- | --- |
| DIAMETER | LENGTH | BORE HOLE DIAMETER | MAX. APL. PRESSURE |
|  44 mm | 0,5 m | 44-80 mm | 85 bar |
| 44 mm | 1,0 m | 44-80 mm | 85 bar |
| 54 mm | 0,5 m | 54-100 mm | 85 bar |
| 54 mm | 1,0 m | 54-115 mm | 85 bar |
| 64 mm | 0,5 m | 64-110 mm | 85 bar |
| 64 mm | 1,0 m | 64-130 mm | 85 bar |
| 74 mm | 0,5 m | 74-130 mm | 85 bar |
| 74 mm | 1,0 m | 74-150 mm | 85 bar |
| 84 mm | 0,5 m | 84-150 mm | 85 bar |
| 84 mm | 1,0 m | 84-170 mm | 85 bar |
| 94 mm | 0,5 m | 94-170 mm | 85 bar |
| 94 mm | 1,0 m | 94-190 mm | 85 bar |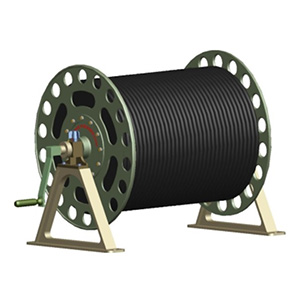 INFLATEABLE PACKER HOSES
| | | | | |
| --- | --- | --- | --- | --- |
| ID (mm) | OD (mm) | WT (mm) | Working Temp. | Max. Pressure |
| 4 | 6 | 1 | 52o | 85 bar |
| 3 | 6 | 1,5 | 52o | 127 bar |
INFLATABLE PACKER HAND PUMP
SDS designed packer hand pump to inflate packers in bore hole. water is used to inflate packers. Users can follow the pumped watter pressure from the manometer which is placed on the pump.
After the application, water could discharged from paccker by using vanes whch placed on the pump.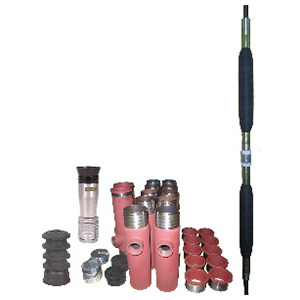 INFLATEABLE WIRELINE PACKERS
The Wireline System is a timesaving method for conducting permeability testing during core drilling.The test is carried out with the drill string in place, reducing the time required to test in open or unstable formations. Available for all makes of Wireline Core Barrels (NQ, HQ, and PQ)* Wireline Packers are easily repaired in the field in just minutes.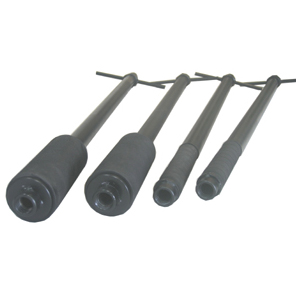 MECHANICAL PACKERS
SDS' s mechanic packers are designed for grouting and water pressure test applications. Mechanical Packers sometimes called Surface Set Packers, are a low cost, low pressure, hand set Packer for Cased Wells, or Smooth Hard Rock Bored Holes. The length is decided by where seal is going to be down hole. They have a limited expansion range, that is why they are not recommended to be used in Open Holes. Mechanical Packers are operated by tightening a nut on the surface and forcing two pipes to work against each other, which compresses the rubber gland to form a seal. Mechanical Packers are used for Freeze Plugs, Low Pressure Injection, Grouting, Air Sparging.